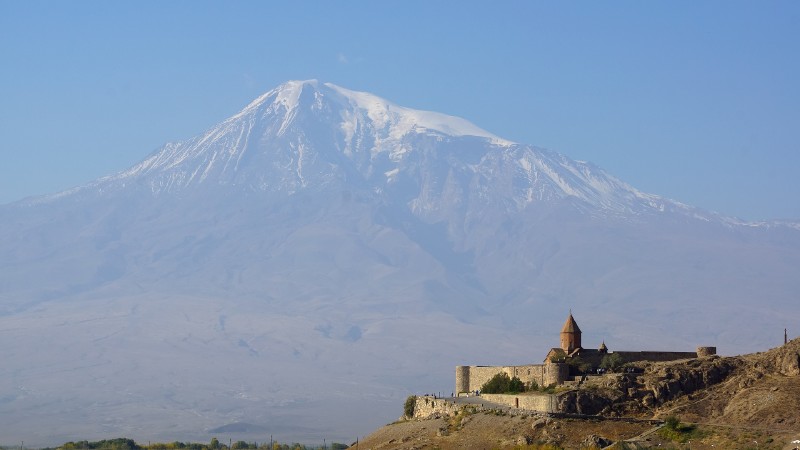 Mission Eurasia works in Armenia and other countries in Eurasia to train and equip young Christian leaders for effective ministry.
While Armenia is a small country with a population of just over three million people, it has experienced a great deal of turmoil. In 1915, the Ottoman Empire committed the Armenian Genocide, which involved the deportation and systematic extermination of 1.5 million Armenians. This tragic event eventually led to the coining of the term "genocide" in 1943.
Armenia also controls Nagorno-Karabakh, a hotly contested enclave in Azerbaijan, where violence is still common, despite a truce signed in 1994. Due to this ongoing conflict, Azerbaijan and Turkey instituted a trade blockade of Armenia, which severely limited its economic development, creating high levels of unemployment and poverty. As a result, more than two million Armenians have emigrated to neighboring countries since the fall of the Soviet Union in 1991, and the annual emigration rate is 4-5 percent, the highest in the world. Today, there are as many Armenians living abroad as in the country itself.
Help Bring the Hope of the Gospel to Armenia
After a century of genocide, wars, and turmoil, Armenians are in great need of peace and stability. Help School Without Walls leaders bring God's healing love to this hurting nation.
Donate today to equip more School Without Walls leaders in Armenia. 
Although Armenia is the world's first officially Christian nation, the Armenian Apostolic Orthodox Church has become more of a cultural, rather than spiritual, institution. Most Armenians consider "Armenian" and "Christian" to be synonymous, but many of them have never even heard the gospel. In order to share the hope of Christ with the unreached, we are preparing our School Without Walls (SWW) students in Armenia for ministry in their own communities, transforming their schools, workplaces, and families with the gospel!
Prayer Requests
Please pray for refugees impacted by the war that erupted in September of 2020 over the disputed Nagorno-Karabakh region. While the fighting between Armenia and Azerbaijan has stopped and a ceasefire agreement has been signed, people continue to rebuild their lives. Pray they will put their trust in Christ during this time.
Please pray that God would grow the evangelical church in Armenia so that even more Armenians would realize that their nationality doesn't make them real Christians, but rather, they must put their faith in Christ.
Please pray that God would use our SWW students to bring the hope of Christ to the people of Armenia, many of whom are living in poverty.
Please pray that our SWW program in Armenia would grow so that even more Next Generation Christian leaders can be equipped with the tools they need to transform their nation for Christ.