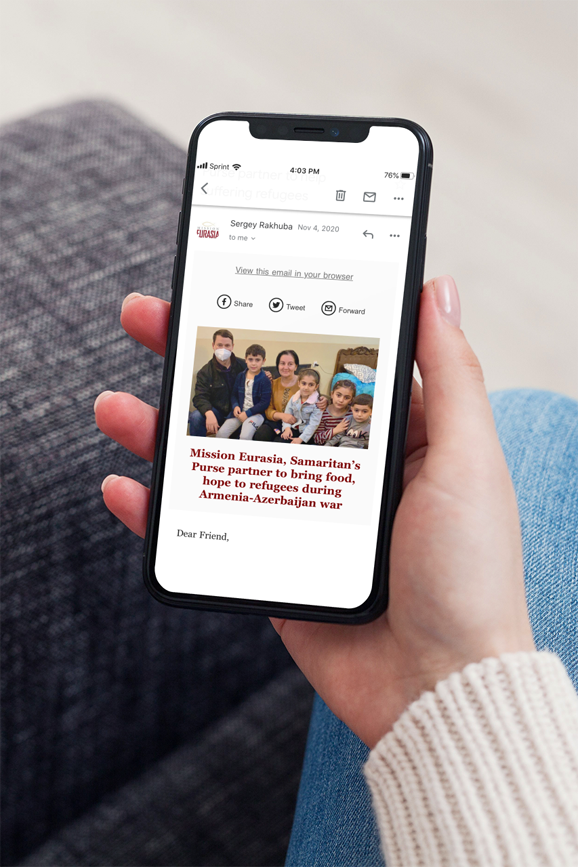 Sign Up for Electronic Ministry Updates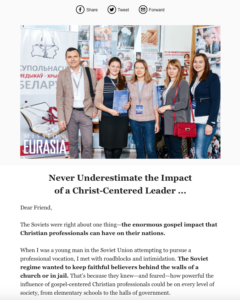 If you would like to receive electronic updates about our various ministry programs, as well as critical news events from Eurasia and Israel, please complete and submit the form below. We typically send out 1-3 electronic updates each month, and these updates include information about our many strategic ministry efforts, testimonies from young national leaders who we train and equip for ministry, stories of lives transformed by the gospel, and prayer requests from the ministry field.
To ensure that you receive all of our future electronic updates, please add our email address (gord@missioneurasia.ca) to your contacts. You are welcome to unsubscribe at any time.