Yulia from Lezhyne, Ukraine

1.12.2023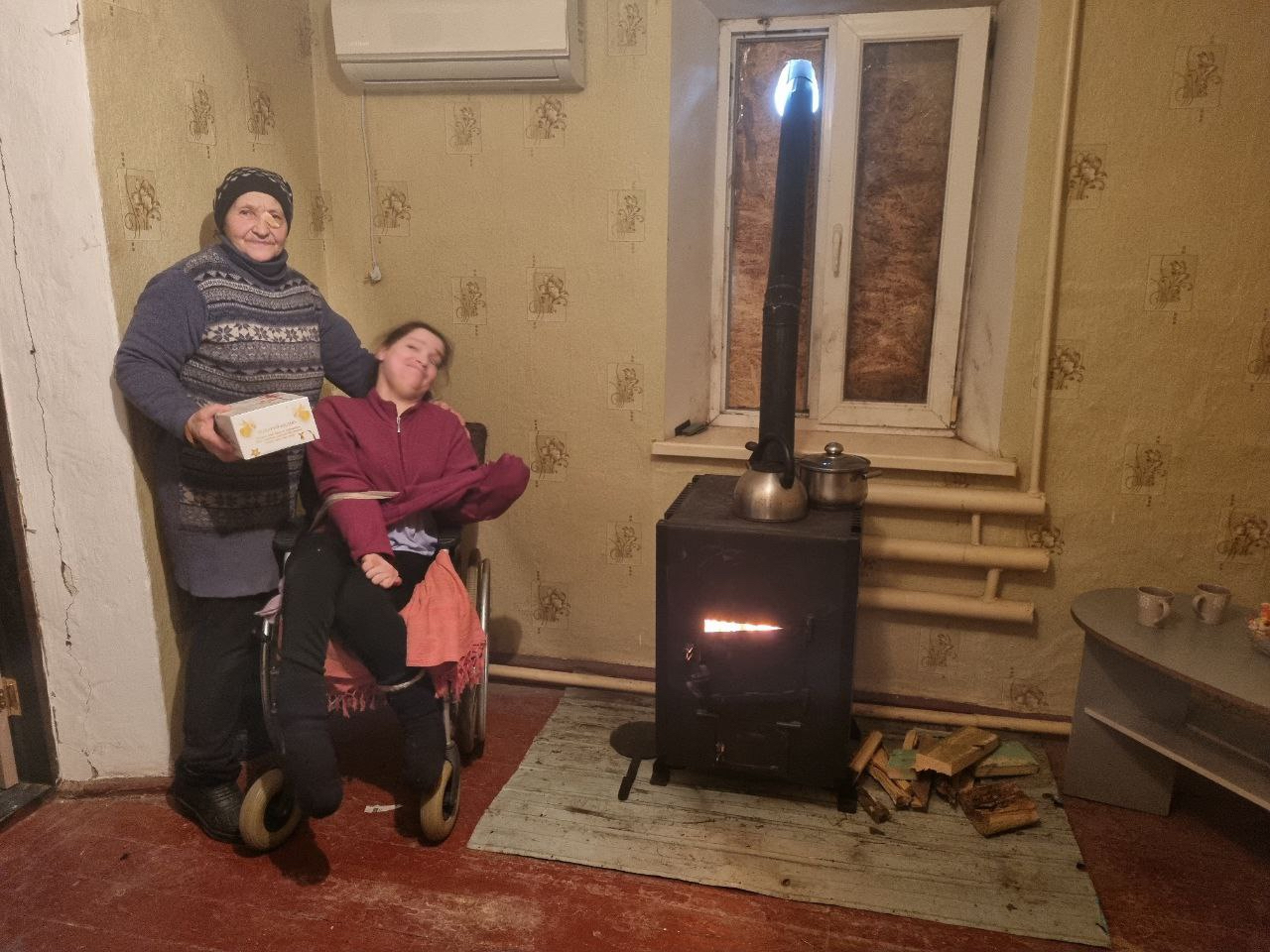 Yulia is 32 and has cerebral palsy. She has lived in her home village of Lezhyne her entire life and has never been anywhere else. When Yulia was born, her mother, Natalia, was devastated and tried to get help for her daughter, but after learning there is no cure, she accepted Yulia's disability and did her very best to care for her only daughter.
When the war started in Ukraine, things became very challenging for this family. The Zaporizhzhia region where they lived was being shelled regularly. A few days ago, a missile hit close to Natalia's home, and all the windows in their home were shattered. Another missile hit her neighbors' house, leaving no survivors. Despite this ever-present danger, Natalia has just accepted this new reality, and continues to care for Yulia with no plans to evacuate.
School Without Walls leaders trained by Mission Eurasia and their partner Vladimir learned about this family and went to visit them. They offered to evacuate them, but Natalia firmly refused. She explained that it would be too hard to travel, and she didn't want to be a burden on anyone. They have cows, goats, and other farm animals that she couldn't leave behind, and she didn't want to take her daughter out of the familiar surroundings of her home.
So, the team respected Natalia's decision and helped in other ways. They covered the windows with plywood to protect them from cold and debris, brought food, and even a Gift of Hope Christmas gift for Yulia, who, like a child, was so happy! They also installed a wood-burning stove in their house to keep the ladies warm and provide a way to cook their meals. The team also prayed for the Lord to keep this family safe, give them eternal hope, and fill their hearts with His love.