God's Word in the War Zone: Yevgenia's Story

3.07.2018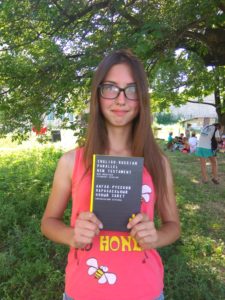 Over the summer, our School Without Walls (SWW) students hosted a youth Bible camp in the front-line cities of Andreyevka and Avdeyevka, Ukraine–in partnership with a local Mennonite church. Yevgenia, a 16-year-old girl from Andreyevka, was just one of the many young people who participated in this camp and had a life-changing experience with Jesus. Yevgenia, her mother, and their friends are going through a hard time, as war continues to rage in their hometown, and they hear the sound of gunfire almost every day.
Sadly, even before the war broke out, Yevgenia had already experienced suffering. Her father abandoned her 16-year-old mother as soon as he found out that she was pregnant, so Yevgenia never met him. Her mother's grandmother was also killed in a car accident when she was seven months pregnant, and the emotional and psychological stress caused Yevgenia's mother to go into early labor, so Yevgenia was born two months early.
After she was born, Yevgenia had to undergo medical treatment due to the complications caused by her premature birth. For a while, the doctors weren't even sure if she would live, and even though she is healthy now, her mother still sometimes feels guilty for the health problems she had when she was younger. They also often struggled financially as Yevgenia was growing up; and after the war broke out, things only got worse. However, they continued to pray, and with God's help, they didn't lose heart and refused to give up.
Now, Yevgenia tries to encourage her mother by praying and reading the Bible with her. She also participates in a reading and writing group that is led by SWW students from Berdyansk. Every week, these young leaders visit Andreyevka to share the gospel with those in need through different ministry initiatives, so Yevgenia and her mother started attending these events.
One day, the SWW students led a youth event, where Yevgenia received her very first New Testament. By reading God's Word, she grew closer to Him, and learned how to pray and talk about Him with her peers. "We often went to bed cold and hungry, since we had no coal to heat the stove and no money to buy food," Yevgenia shared with tears in her eyes. "But then we met the SWW students, who brought us humanitarian aid. This aid saved us, and after that, my mother and I started going to a Bible study group. We didn't understand anything at first, but it was still interesting, and we could feel God's love filling our hearts.
"The SWW students also visited my school and led various Christmas and Easter events, and in the summer, they led a camp. This camp helped me learn about Jesus, and this year, I attended my third summer Bible camp! Two of them took place in my village, and the other was in Berdyansk. Now, I believe in God, and He is in my heart. I know that He is the Lord Almighty. I trust that He is working in my life, and He will never leave me to suffer alone."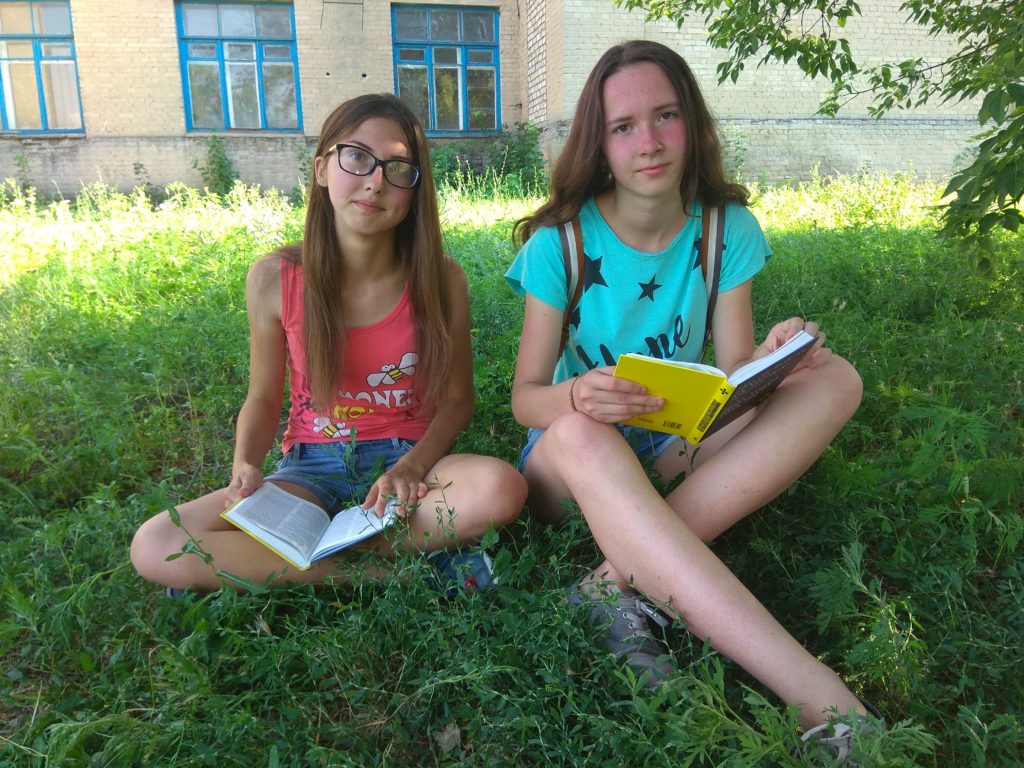 To support our School Without Walls program, which is training and equipping committed Christian leaders–like the ones who impacted Yevgenia–to share the gospel and care for their neighbors, please give today: