Her disability didn't stop her from serving the Lord

9.17.2020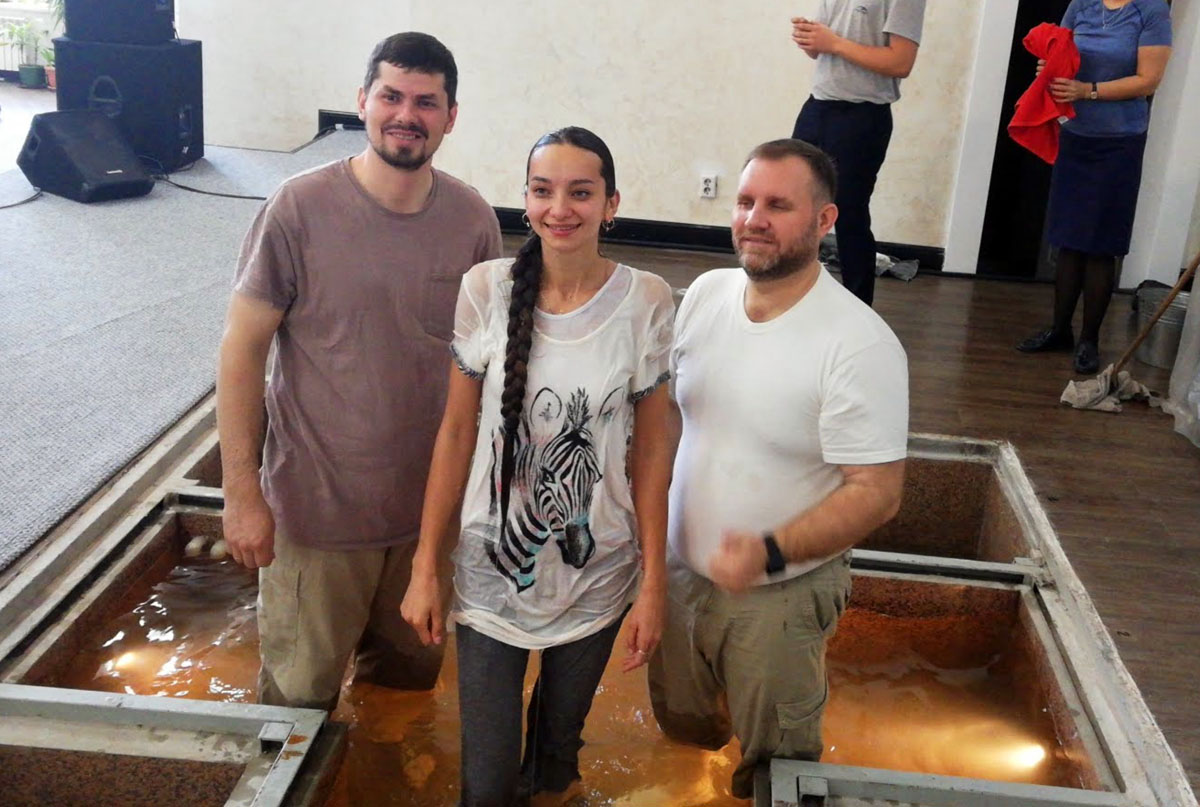 Elnara was desperate for a new start – deaf, unable to speak, spiritually lost, and a single mom raising two children on her own in Kazakhstan. It's a place where more than half the population is Muslim, Christians are persecuted for their faith, and churches have been closed. Mission Eurasia's School Without Walls (SWW) program reached out to Elnara – and her life hasn't been the same.
She shared, "I am 27 years old, and Tatar by nationality. I am also deaf, so I can't speak. About two and a half years ago, sin reigned in my life, and my family broke apart."
After Elnara and her husband divorced, she rembered feeling "very broken" inside.
"I had always called myself a Christian, because my mom and I went to church on holidays, but I didn't live a Christian life," she said. "When I was older, I worked as a model, and my entire life was filled with sin. During that season, I often felt convicted that I wasn't honoring God."
Not long after the breakdown of her marriage, Elnara found Christ through meeting SWW deaf leaders. They trained and equipped her for ministry among the deaf community.
 "Anna, the wife of the local SWW coordinator, devoted a lot of time to teaching me about God, praying for my wounded heart, and comforting me," she said.
Today, she is committed to Christ and one of SWW's many success stories.
"Now I am a graduate of the two-year SWW program for the deaf," said Elnara, who was baptized during a 2019 SWW conference in Uzbekistan. "Today, I can't even imagine living my life without Jesus, and I have a great desire to use my life to serve God.
"Before SWW, I sometimes went to church, but I was still living in the world," she recalled. "I have learned so much about evangelism, so now I have strategies that I use to share the gospel message with other deaf people in my community."
Future generations
As the summer comes to a close in September of 2020, Mission Eurasia plans to begin life-transforming training of 2,000 young people in 13 post-Soviet countries and Israel through our SWW program.
 Due to the COVID-19 pandemic, it has not been a typical year for the SWW program. But SWW still plans to train students in 44 locations throughout Eurasia. This includes 1,100 students in face-to-face classes and 900 others studying online amid pandemic regulations and in remote areas, closed to the gospel.