From Social Outcast to the Mayor's Office

8.05.2021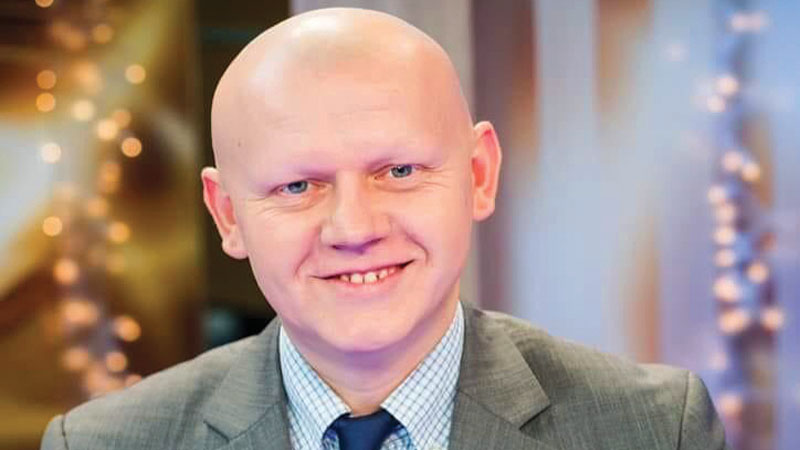 There is a Bible on the corner of Roman Polikrovsky's desk. It's something of a miracle that it's sitting there in plain view, for all to see.
You see Roman was born in 1979 to evangelical Christian parents who endured all manner of Soviet oppression. The Soviet authorities wanted to eradicate the church and eliminate the Bible, so back then, believers hid their Bibles because if the KGB showed up, they would go to jail.
Roman's parents had high hopes and dreams for their child. But because the USSR had never allowed Christians to enter professions that would allow them to influence society, they held little hope that he would be allowed to obtain an influential job.
But then the USSR collapsed, leaving behind a spiritual vacuum. Roman then had his opportunity to pursue an influential career that would allow him to share his faith.
Today—at just 42 years old—Roman is Mayor of the city of Zbarazh, in Ukraine. And he has a Bible on his desk.
Roman has unflinchingly followed God's leading from the university where he graduated with honors, to a successful business career, to the founding of a ministry to reach people in great need, to a leadership role where he is sowing God's love while serving the people of his city.
Roman is an integral part of Mission Eurasia's Next Generation Professional Leaders Initiative (NGPLI). And the young Christian leaders that he is training through support from friends like you, are right now transforming their communities and professions for Christ...
These young professional leaders are Christian doctors, lawyers, teachers, business leaders, and other high-impact professionals. Not only do they have the potential to influence society, but NGPLI is equipping and empowering these accomplished men and women to touch the hearts and souls of their colleagues, students, clients, and more with the hope of the gospel.
Every $50 given to this program provides NGPLI training to a Christian professional and helps to advance the gospel throughout Eurasia. Click here for more information on our NGPLI program.