Evangeline's Story: 6-year-old sharing Christ at Bible camp

6.29.2021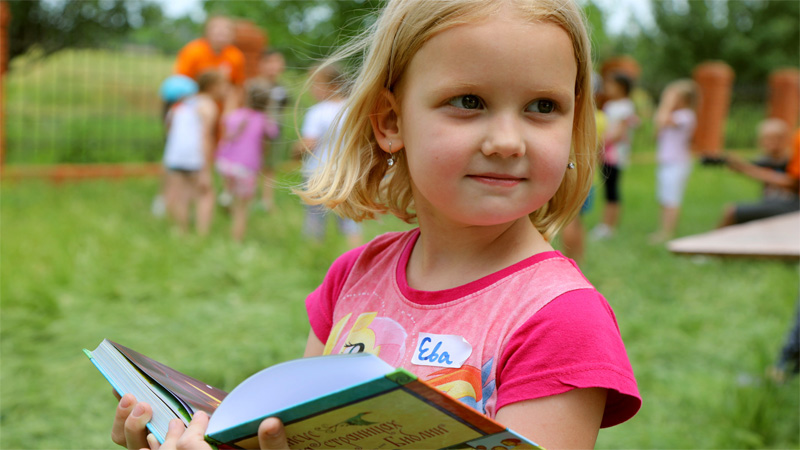 Lives are changing for Christ across Eurasia through our summer camps every year. Just ask Evangeline of Novomoskovsk, Ukraine. During the pandemic last year, the 6-year-old seized on opportunities to share the gospel with other children while serving alongside her parents at our neighborhood Bible day camps.
While she has endured her own ongoing health challenges and disease, her parents—Sergey and Valentina—say she is growing strong physically and in her faith. The young girl speaks about God with knowledge, wisdom, and understanding that is far beyond her years, her parents say. Instead of fearing death, Evangeline sees it as a road to eternity with the Lord. 
Sergey, who is a pastor, sees his daughter's name as an example of God's providence. Her passion for sharing the Good News of the Jesus with everyone is evident, he says.
While working through their daughter's health issues, Sergey and Valentina have learned to trust God more deeply during trials, and they realize that the gospel can provide true comfort, even for young children like Evangeline.
"I am so happy to be at camp, and I am glad that the children receive Bibles here," she said. "I am learning to read, but my mother and siblings still help me read the Bible."
Evangeline added, "I love talking about God with my father and other children, and my father and I pray a lot together." Please check out our Changed Lives page for more testimonies.