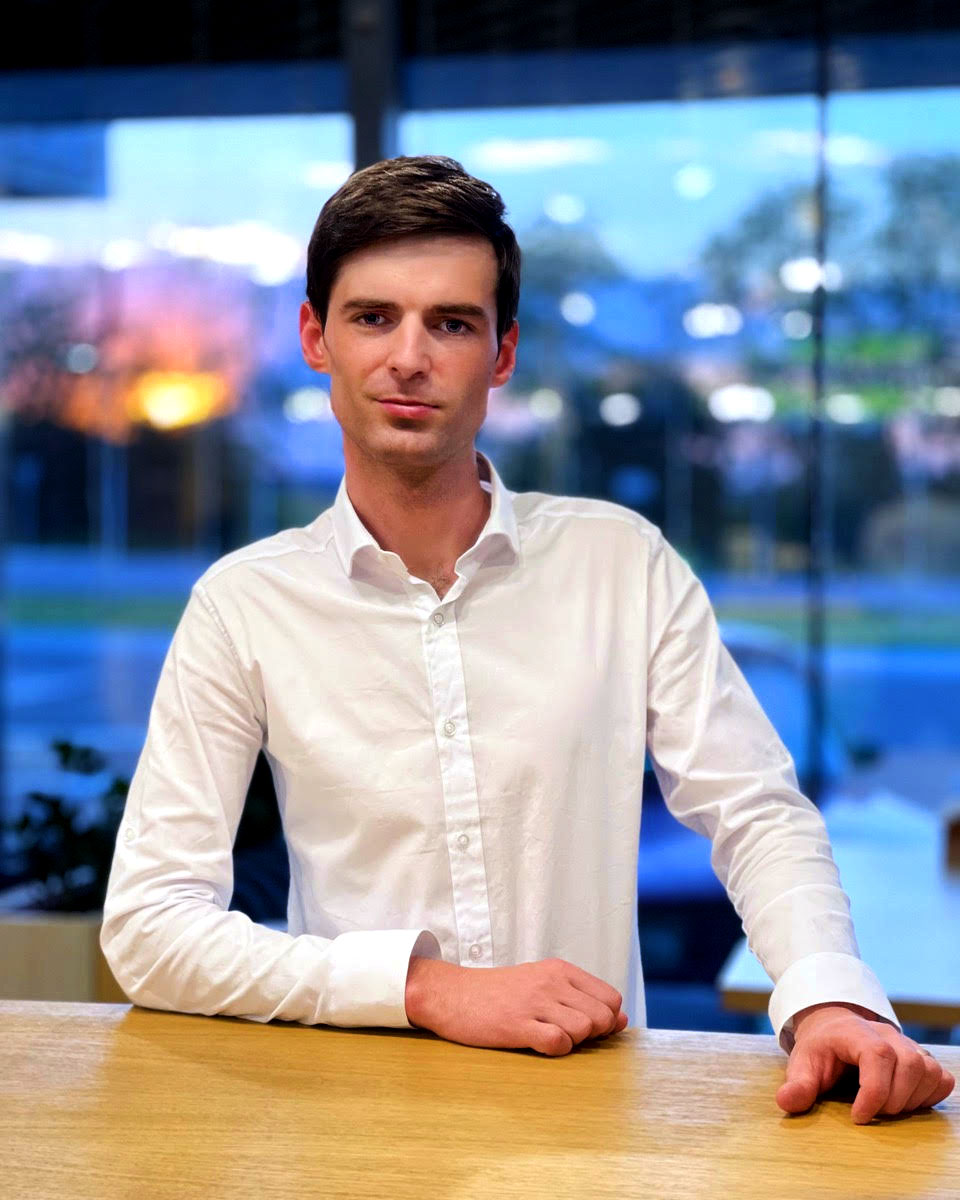 Roman Sukhar
Roman Valentinovich Sukhar was born on April 16, 1990 into a Christian family in the Chernivtsi region of Ukraine.
From 2007-2012, Roman studied history, political science, and international relations at Chernivtsi National University, where he earned his master's degree in history.
From 2012-2016, he studied at the Irpin Bible Seminary and received his Bachelor of Arts degree in biblical education.
In 2022, he entered the master's program in management at Chernivtsi National University, where he earned his master's degree in management.
Roman started serving the Lord at the age of 16 when he began preaching in the church. Since then he has been involved in many different ministries, including home Bible study groups,  youth mentorship, evangelism clubs, and organizing camps, conferences, and festivals for youth.
In 2018, he was elected as youth leader for the Chernivtsi region. In 2021, he was elected as youth leader for All-Ukrainian Evangelical Christian-Baptist churches for all of Ukraine, and began his ministry among approximately 30,000 young Christians and 1,000 Christian leaders at various levels. Roman's main goal is to lead these youth, through their leaders, into a harmonious relationship with their Creator so that they can benefit the church and society with their gifts and talents, and can win their generation for the Kingdom of God and have a blessed impact on the world.
Roman is co-founder and a member of the board of directors of the charitable foundation "We are Near UA." This foundation was established after the beginning of the war in Ukraine and serves those people who are suffering from the war.
Roman is the author of a book about the history of the youth ministry in Ukraine, "Called by Christ,"  which was published in 2021.
Roman and his wife Inna have been married since 2015. They have one daughter, Milan.
Roman's life version is Ephesians 3:20-21: "Now to him who is able to do far more abundantly than all that we ask or think, according to the power at work within us, to him be glory in the church and in Christ Jesus throughout all generations, forever and ever. Amen."