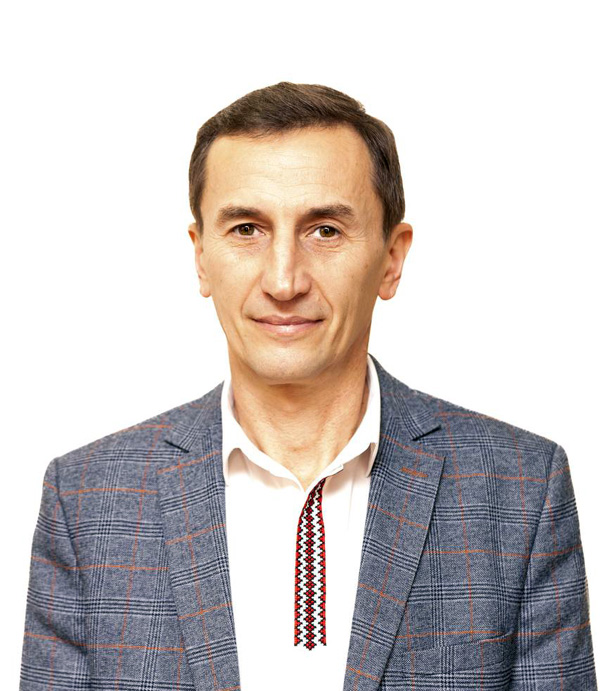 Rev. Mykhailo Brytsyn
Mykhailo Vasilievich Brytsyn was born on August 5, 1966. He graduated from St. Petersburg Christian University with a bachelor's degree in theology. In 2004, he received a Master of Arts degree, and in 2014 a Master of Divinity degree from TCMI seminary in Austria.
Mykhailo turned to God in the 1980s. In 1992, he was ordained as pastor of Grace Church in the city of Melitopol, Ukraine. The main focus of his pastoral ministry is the education of disciples.
Since the late 1990s, he has been teaching practical theology (Homiletics, Pastoral Theology, Marriage and Family) at various Christian educational institutions. He is passionate about issues related to family counseling, leadership, and resolving problems in the family and the church.
For many years, Mykhailo participated in the work and later served as the chairman of the Boards of Trustees of St. Petersburg Christian University and the Tavriski Christian Institute. He also served as the Secretary of the Interdenominational Council of Christian Churches in Melitopol, and speaks at many pastoral retreats, as well as youth and family conferences.
Mykhailo and Yuri Kreyman (Bethel Church Denver, USA) hope to continue working on the podcast "Two Pastors," which was interrupted by the war in Ukraine.
Mykhailo and his lovely wife Svitlana have four children and two grandchildren. His favorite form of relaxation is taking his family on nature outings.
Mykhailo's life credo: "God will be first place in my life. His goals will be my guide. Worshipping Him will be the meaning of life. God's favor will be my standard."
Mykhailo believes that the goal of life is "to make people happy by leading them into personal fellowship with Christ, praying for them, revealing biblical truths, and showing God's love through word and deed."
"My family has first access to me. I will always strive to make them happy first by being a loving husband, father, son, and brother."
Mykhailo's life motto: "It is better to be worn out than to rust."