Urgent Call to Prayer for Kazakhstan as Violent Protests Sweep Across the Country

1.07.2022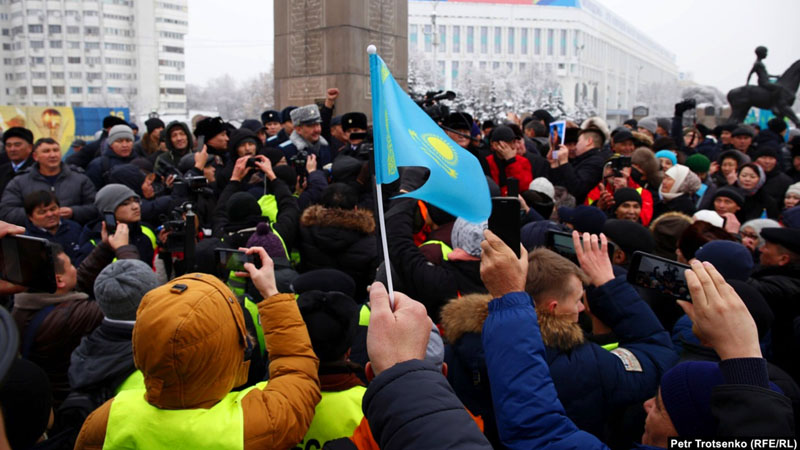 Dear Friends,
Please join Mission Eurasia in praying for peace in the Central Asian country of Kazakhstan as unrest and violent protests threaten the stability of the country.  The protests began peacefully on Sunday, January 3 in response to the government's announcement that it would double the cost of fuel prices.  The unrest has since escalated into a full-fledged violent revolt against the Kazakh government that is regarded as both corrupt and anti-democratic.
---
Since Sunday, thousands of anti-government protesters in Kazakhstan have attacked government headquarters, TV stations, the airport, and numerous businesses, setting fire to hundreds of buildings and cars.  More than a thousand casualties have been reported among protesters and members of law enforcement.   A state of emergency has been declared by the Kazakh government in an effort to stop the demonstrations.
---
In addition, the president of Kazakhstan, Kassym-Jomart Tokayev, has appealed to both President Putin of Russia and President Lukashenko of Belarus  to help bring order to the region, and promised to "act with maximum toughness." On Thursday, January 6, in response, Russian troops arrived in Kazakhstan to help put down the protests.   It is reported that "dozens" of protesters have been killed as a result.
Russia's involvement in this dispute marks the first time that a member of the Collective Security Treaty Organization, Russian's version of NATO, has intervened to stop a domestic dispute in a member country, rather than helping defend it from an outside attack.  In addition to Russia's recent troop buildup on Ukraine's border, Russia's presence in Kazakhstan is another alarming sign that this could develop into a regional conflict.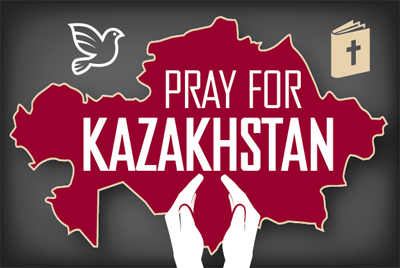 Leaders of Mission Eurasia's School Without Walls leadership training program, which takes place in six cities in Kazakhstan, are asking for urgent prayer for this situation.  Their internet services have been disconnected as a result of the protests and they are unable to communicate with others as a result.
Please pray that God would intervene to restore peace in Kazakhstan.  Please also pray that He would protect Mission Eurasia's SWW workers and their families. Finally, please pray that He would help the national evangelical church and its leaders serve as sources of light, peace, and hope for their congregations and communities during this time of instability and violence.
Gratefully in Him,
Gordon Balfour
Executive Director, Mission Eurasia Canada