Serving by Faith—Ukraine Update

6.01.2022
By faith Abraham obeyed when he was called to go out to a place that he was to receive as an inheritance. And he went out, not knowing where he was going. —Hebrews 11:8, ESV
As we approach the 100th day of the war in Ukraine, I must share, sadly, that the country remains very unstable. The eastern part of the country, known as the Donbas region, is in a critical situation now because Russian troops have intensified their offensive and are destroying the region. The invaders continue to launch missile and air strikes on other cities throughout Ukraine, too.
Thank you for your prayers and support that are delivering aid every day—iCare boxes filled with food, Scripture and more—at our refugee centers and in neighboring villages where evacuees are waiting and praying for the chance to return home . . . praying their home is still there.
In-country, our outreach is ambitious and ever-expanding. From Lebedyn, in the Sumy region, to Ovruch, in northern Ukraine, and many towns in between, our staff and an army of volunteers continue to deliver help and hope to those in need.
Everyone serving alongside me has become a missionary in places that they never expected to be, doing things that they never thought that they would do. Their faithfulness in sharing the Good News is comforting shattered people and planting the seeds of faith in hearts like Tetyana's, a refugee from Odesa.
The day we met Tetyana through our outreach in Moldova, she shared that she was 38 weeks pregnant. She had two children with her, Polina and Seryozha. Her husband, brothers, and father stayed behind in Ukraine.
My heart aches for this woman who will soon give birth among strangers, far from her family and home. But we can rejoice that your support provided her with a food package, a birth kit, and some baby clothes. She was so touched and grateful for the outpouring of love and encouragement.
We met two other young mothers, Natasha and Lena, who fled from their home in Dnipro.
The mothers described the terror of constant air raid sirens and the helpless feeling of hiding their frightened little children in the hallway of their apartment building. They lived like that for almost a month before evacuating into Moldova. The mothers are relieved that their children are now safe and are amazed at the help they have received through your support and that of our many partners. "The churches in Moldova have been helping us tremendously. It feels like we are at home," Lena says.
Thank you for praying for the safety of our staff, volunteers, and partners and giving so that we can continue to share God's love with the hurting Ukrainian people.
In Him,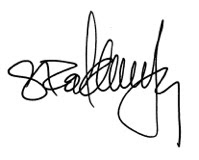 Sergey Rakhuba
President
Ukraine Needs Help
Go to our iCare-Ukraine Program page to get the latest reports from the Mission Eurasia team on the ground.