Ministry Spotlight: Armenian relief trip offers food, hope

3.03.2021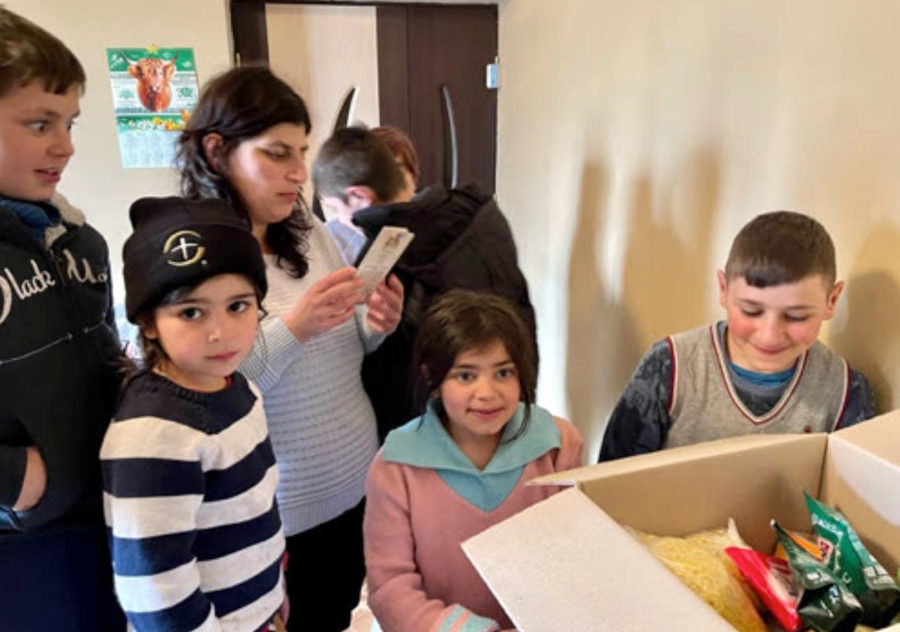 Last week, Mission Eurasia recently sent ministry leadership to Armenia to help provide training and distribute humanitarian aid to those impacted by war that erupted last September between Armenia and Azerbaijan over the disputed Nagorno-Karabakh region. While the fighting is over, urgent needs for food, clothing, and the love of Christ remain more than ever.
Stories of grief & hope
Alexandr Belev, international director for School Without Walls (SWW), was on the ground in Armenia with church and ministry partners to help distribute food, other needed items, and Scripture materials. He saw how refugee families continue to mourn and fight for survival.
"The war has come to an end but people still bury the dead," he said. "The gunshots are not heard anymore but people are still calculating the damage. Cities are full of refugees. A recent political and economic crisis has only made things worse. People are disoriented and thousands live in constant anxiety."
Our ministry director for unreached people groups, Don Parsons, was also in Armenia. In Abovyan, he met Varazdat and Laura, whose family fled for their lives last year with only the clothes on their backs as 1,000 drones dropped bombs near their home.
They left a profitable farm, their home, and the community they loved. "They lost everything – 80 pigs, six horses, multiple cars, a house, and everything else they owned," Don said. "They also lost their church family. Their church was destroyed and their church family scattered."
While Don and Alexandr have heard many heartbreaking stories, they also share stories of hope.
"We've met people who recently became believers because they felt God's love shown to them by Christians. We've witnessed unbelievable generosity and we've heard wonderful ways how church and local authorities have partnered to help those who are in so much need," Alexandr said.
To sign up for our weekly E-news updates, click here.